How South East Water is putting customers and
employees at the centre of their digital
transformation.
"Partnering with Faethm helps us understand how technology will transform our workplace. We know that employees are our most important asset and we want to understand the role of evolving technologies moving forward so that no employee is left behind."
Stephen Hanlon,

Employee Experience & Talent Manager, South East Water
Skill and capability gaps for every role
Impacts of technologies on every area of the organisation
Changing roles and future role requirements
Technology maturity assessment
Future capabilities assessment
Predictive workforce analytics
Tailored learning and development plans
Informed People & Leadership initiatives
Clear roadmap to digital transformation
South East Water provides over 4.8 billion litres of water yearly for over 1.9 million customers. The organisation is committed to improving the customer experience through innovative solutions in new and emerging technologies. This has improved efficiencies and reduced operating costs, delivering even greater value to their customers.
As South East Water's (SEW) digital transformation continues to accelerate, they have expanded their strategic focus to include closing the gap between their technology adoption strategy and the capability of their people to use these technologies effectively. To do this, the organisation needed clarity on how technology is changing work, so that they can prepare a future-fit workforce and create job security well into the future.
That's why it was so important to Stephen Hanlon, Employee Experience & Talent Manager at SEW, to find the right workforce analytics platform. With Faethm, SEW has access to the predictive insights needed to drive their people and technology strategies.
Challenge
Helping employees take part in the digital transformation journey
SEW chose to partner with Faethm because they wanted to better understand and prepare for how technology would transform their organisation. Their employee tenure was strong so they wanted their employees to be safe in the knowledge that their jobs would remain secure as new technologies continue to be rolled out internally and for customers.
SEW needed clear, actionable workforce analytics that could forecast the pace of digital transformation of their organisation in three key areas:
Technologies that will improve organisational operations

Roles that are likely to be augmented or automated by these technologies

Skills and capabilities that are critical for future ways of working
"In understanding this, we would be able to retrain and redeploy our employees to where they are needed most – future-proofing our workforce and ensuring every employee has a place in our organisation's future."
Solution
Predictive workforce analytics for every area of the organisation
Faethm's purpose-led solutions are assisting SEW to future-proof their organisation and unlock the full potential of their workforce.
Faethm has boosted the value of the workforce analytics platform through delivery of:
A technology maturity assessment to tailor Faethm's workforce analytics for more relevant, meaningful insights on the enterprise platform.

A future capabilities assessment to identify the biggest capability gaps across SEW's organisational units, job families and roles.
"The Faethm Future Capability Module helps us understand the capabilities that will be most important into the future. They are the non-IT skills that we need to build. This informs our skill-building priorities as an organisation."
"Faethm helps you understand, both at a macro and a micro level, what are the IT and the non-IT skills that are most important moving forward. This way, we can evolve our Culture & Capability programs to meet our employees' needs."
Faethm's enterprise SaaS platform is allowing SEW to tap into the breadth of use cases, such as the organisation's diversity and internal career mobility strategies. The platform insights are providing SEW with a nuanced understanding of the impact of emerging technologies on their people and organisation, through which they can:
Examine and validate their technology roadmap, to ensure they remain at the forefront of innovation

Build a view of the skills and capabilities their future workforce must have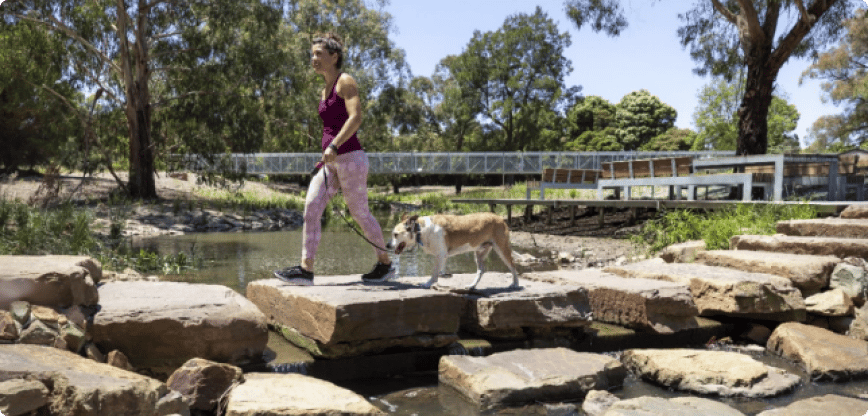 Results / Outcome
A roadmap to success with data-driven decision making
Faethm's predictive workforce analytics have assisted SEW to identify which organisational units have the greatest opportunity to gain additional capacity through implementation of technologies. SEW now has a clear strategic focus for their workforce planning programme, rolling the first initiatives out across the most impacted organisational units.
With Faethm's education partner, UNSW Horizons, SEW will tailor their learning and development initiatives to close the discovered gaps in capabilities.
The organisation's next area of focus will be to leverage Faethm data for their People & Leadership initiatives. This way, they can adapt what their People Leaders need to do to take an active role in steering their people through transformation and supporting them to achieve success in a digitalised workplace.
"We know that with the right skills and technology, we'll be able to enhance our customer experience moving forward.
We'll also be able to maintain a highly engaged and motivated workforce to continue our industry-leading role in innovation for years to come."
Faethem's future of work data and predictive analytics models are continuously updated to help our customers accurately predict what changes will be required to their workforce due to global changes and technological advances.
Contact us today for an obligation-free meeting, and let us help you prepare your workforce for the future.